Set & Costume Design for Sum Theatre's Theatre In The Park play Queen Seraphina & The Land of Vertebraat.
Sum Theatre builds strong communities by creating and producing innovative and exciting live professional theatre experiences. Their work is driven by passion, integrity, inclusivity, and a sense of humour.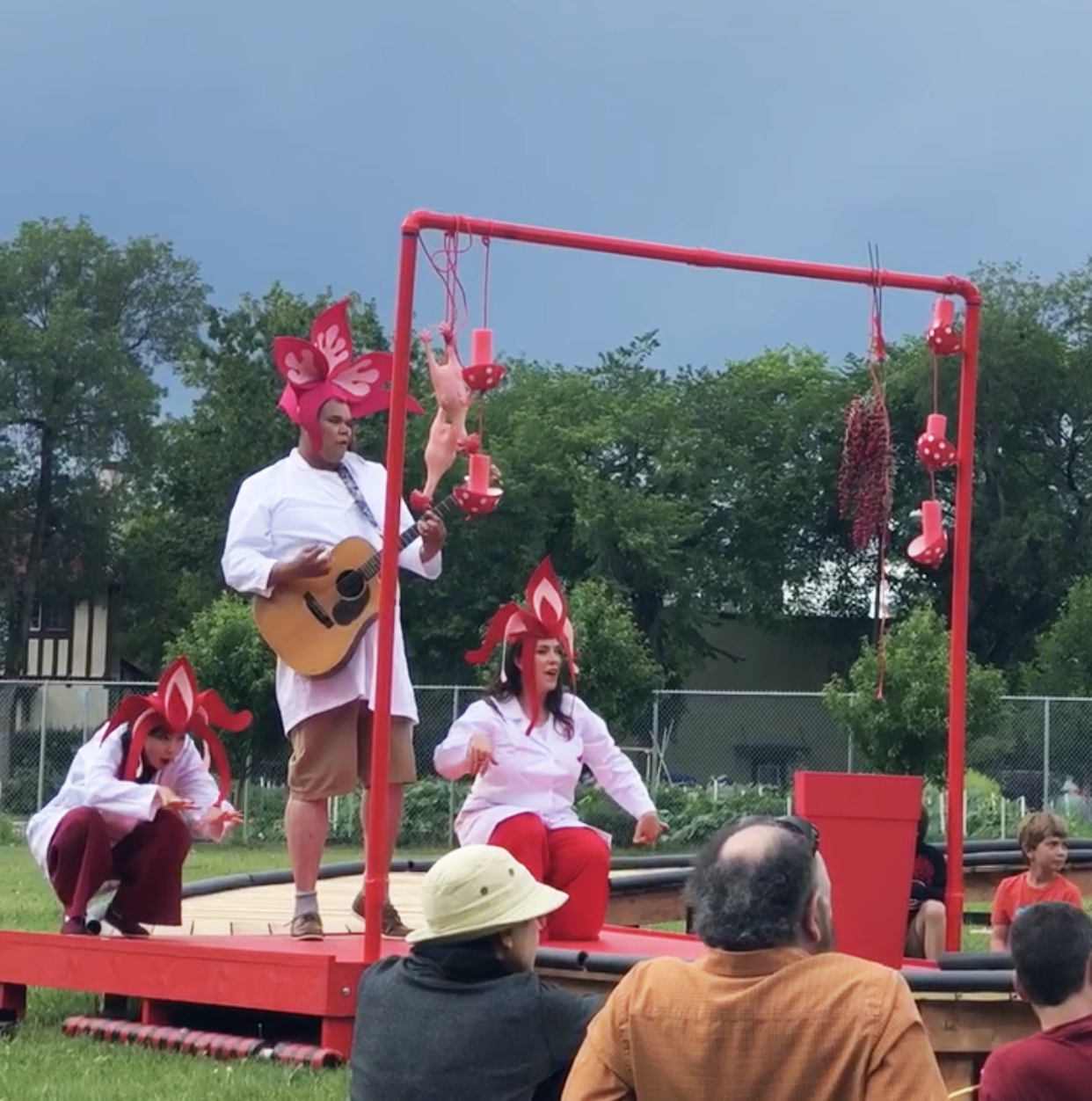 In the pure arrogance of the reason, we have all overlooked it. We have suffered its existence to escape our senses, solely through want of belief — of faith — whether it be faith in Revelation, or faith in the Kabbala.

The incredible speediness of Jamie Cavanaugh
Set and Costume Design.
This play tells the story of Jamie and Max, best friends. Jamie figures her ADHD is a super power and tries to help Max with some bullying issues.
Written by Chris Craddock
Director: Joel Bernbaum
Persephone Theatre, Saskatoon, SK, Canada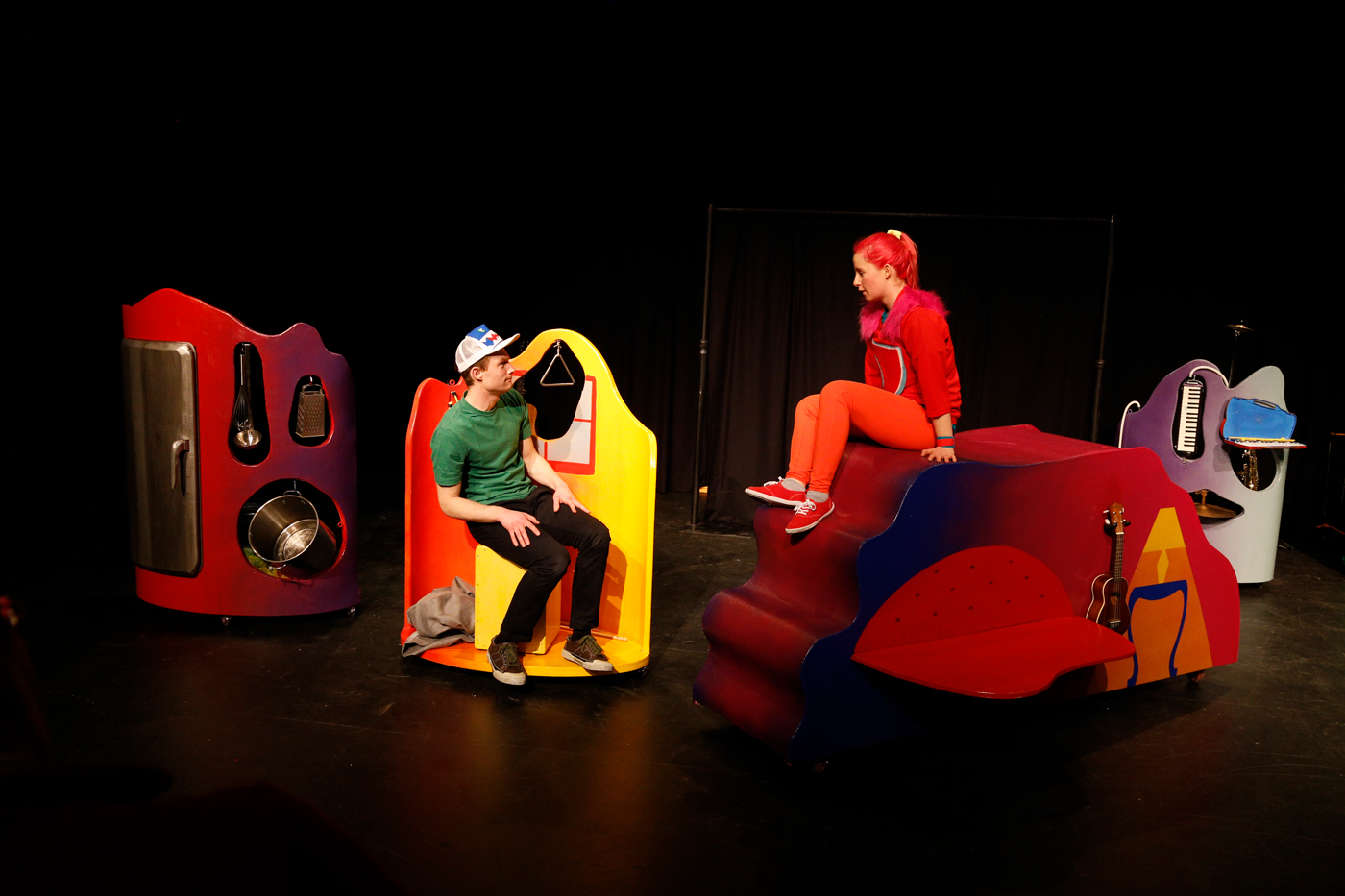 Costumes & Stage Design for original adaptation of Alice in Wonderland.
At the 2014 SATA Awards, Sum Theatre was awarded a special Juror's Award for Innovation.
photography: B. Johnathan Michaels, Matt Ramage